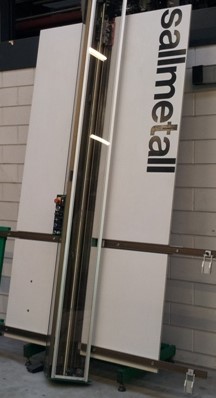 Sallmetall
HDC 305
Revolutionary Heavy Duty Board Cutter Sallmetall / Seal HDC 305
Substrate cutter, long cut, great for digital prints, adds a completely new dimension to cutting.
This cutting technology completely eliminates irritating dust, noise and fumes produced by alternative cutting methods.
Make light work of cutting, trimming and scoring even the toughest materials.
Machine is fast, accurate, clean, silent. Can be installed in horizontal and vertical position.
Can handle a wide range of heavy duty materials which would previously have required the use of a power saw.
€ on request